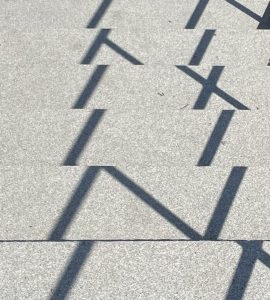 This semester has been turbulent for many reasons: I struggled with working full time (after a chemotherapy treatment for breast cancer a few years ago); at work, besides all the teaching in courses and all the staff meetings, we created a new program and I am managing one of the processes in this work which has been a challenge; I was involved in a very active interactive review forum concerning an article that had been waiting for publication a very long time but now needed re-writing after re-writing… and then my dear mother died.
Still, I continued to participate in the ONL231. Even when I had a ten day leave of absence for losing a so close family member, a mother. Why?
At first, the course was trying because of the mass of texts on the web and in e-mails that pointed in all directions. At the same time, everyone kept saying that we would have so much fun, which was irritating while trying to find out both content and form of the course. Still, slowly I started to smile thinking about the course and had no problem getting up early to turn on the computer and fixing the headset. The reason was the gentle herding of the facilitators, Nicolette and Bianca, supplementing each other's competences and ways of being in or space. The group was small (just after a couple of meetings, three persons left) but we who came took ownership and fulfilled the tasks with a thoughtful vitality. We also complemented and enhanced each other, made sure that everyone had a say–and we learned through building on others. I think the frequent meetings and the continuation over such a long time was relevant here. We indeed experienced how the open online community, the way it was done, helped us through the COI thinking of teacher, social, and cognitive presence.
We did laugh; hence we must have had fun. More importantly for me during this semester, we experienced and respectfully showed each other care during the course. This made it possible to breathe and having the feeling of belong in the small PBL4-community–hence my presence also during my leave of absence and grief this semester.
Thank you./Anna-Lena