The open and free sharing of open educational resources (OER) can be seen as vital for promoting the creation of content usable in e-learning. OERs can effectively reduce the knowledge divide that separates and partitions societies. Educators worldwide continue to face significant challenges in providing increased access to high-quality learning while containing or reducing costs.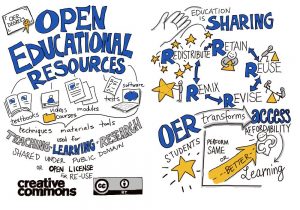 Source: Home – Open Ed for PK-12 – Research Guides at James Madison University (jmu.edu)
New developments in information technology, especially with tablets, mobile phones, and different computing devices, highlight the shortcomings and challenges for the traditional education community and those of more flexible providers, such as open universities. Such developments can increase access and flexibility in education by rendering it ubiquitous. Primary education for all continues to be a goal that challenges – and will continue to challenge – many countries. Open educational resources can be used to overcome many of the obstacles faced by both learners and educators.
Besides enabling re-using and alterations to support relevant pedagogy for learning, OER, with their explicit permissions, can also reduce costs by providing reusable e-learning applications at no cost, thus increasing access to quality learning opportunities (Openstax, 2014; Miao, Mishra & McGreal, 2016). The open licensing afforded by OER primarily support their usefulness. Different formats are nearly always problematic when mixing and mashing materials. In addition, OER can be changed and altered for use in various forms without permission. Hyperlinking is a typical learning activity that is often disabled in commercial applications.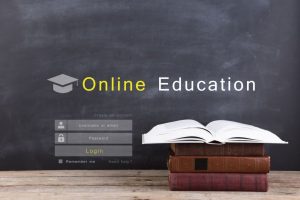 Examples of OER include individual documents, images, posters, homework assignments, quizzes, podcasts (audio/video), screencasts, games and lectures. But they also have collections of resources, complete courses, MOOCs (massive open online courses), course modules, syllabi and many more resources from digital archives worldwide.
OERs meet the following criteria:
freely available
free of charge
free to use
free to re-use, adapt and distribute.
Open learning is also based on trust among the participating students and educators. Therefore, as they share resources, the participants must have confidence that their personal information is not used for purposes other than learning and sharing with other students and the educator.
Ultimately the use and impact of Open Educational Resources will depend on how well they are supported and used. Together, we can achieve more incredible successes. We provide more opportunities to help our learning and teaching practices with our continued combined efforts to review, re-mix, share, and re-use.
References:
Open Educational Resources for e-learning